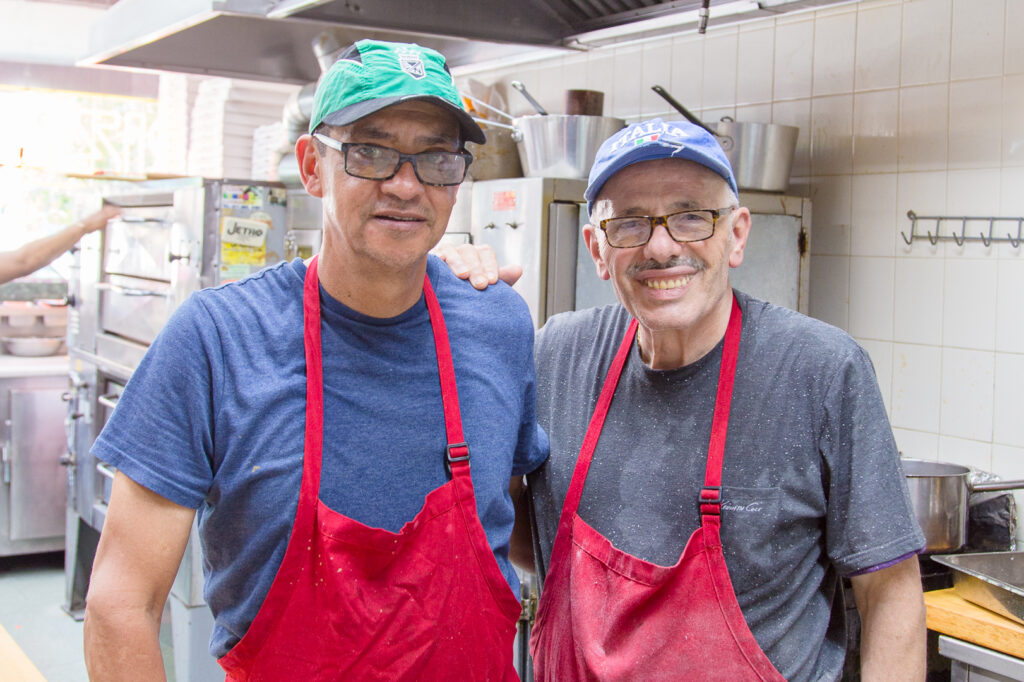 Our Location
P & M Classic Pizza is located at 1747 Amsterdam Ave, New York, NY 10031. This is between 146th and 147th Streets in Hamilton Heights area of Manhattan.
Tel: (212) 926-3155
We have been in the area for the past 18 years! Thank you for your patronage!

Hours of operation:
Mon – Thu: 10:30 am – 9:00 pm
Fri: 10:30 am – 10:00 pm
Sat: 10:30 am – 9:00 pm
CLOSED SUNDAYS

Catering is available for all occasions (call at least 2 days prior)
Free Delivery (w. minimum $10 purchase). Our delivery area is down to 131st St and up to 157th St from Riverside to Bradhurst.

We now accept the following credit cards: Visa, Mastercard, Discover and Maestro. Min $10 charge on credit card purchases.