Located on Amsterdam Ave between 146 and 147th streets in Hamilton Heights area. Paul and Mauricio have been blessed by the patronage and support of the community for the past 18 years and counting! Thank you!
Our style is open, relaxed, friendly, and inclusive.
Our food is made by hand and fresh daily. You'll taste the difference, 100%, and hopefully, return for seconds (and thirds, and … )!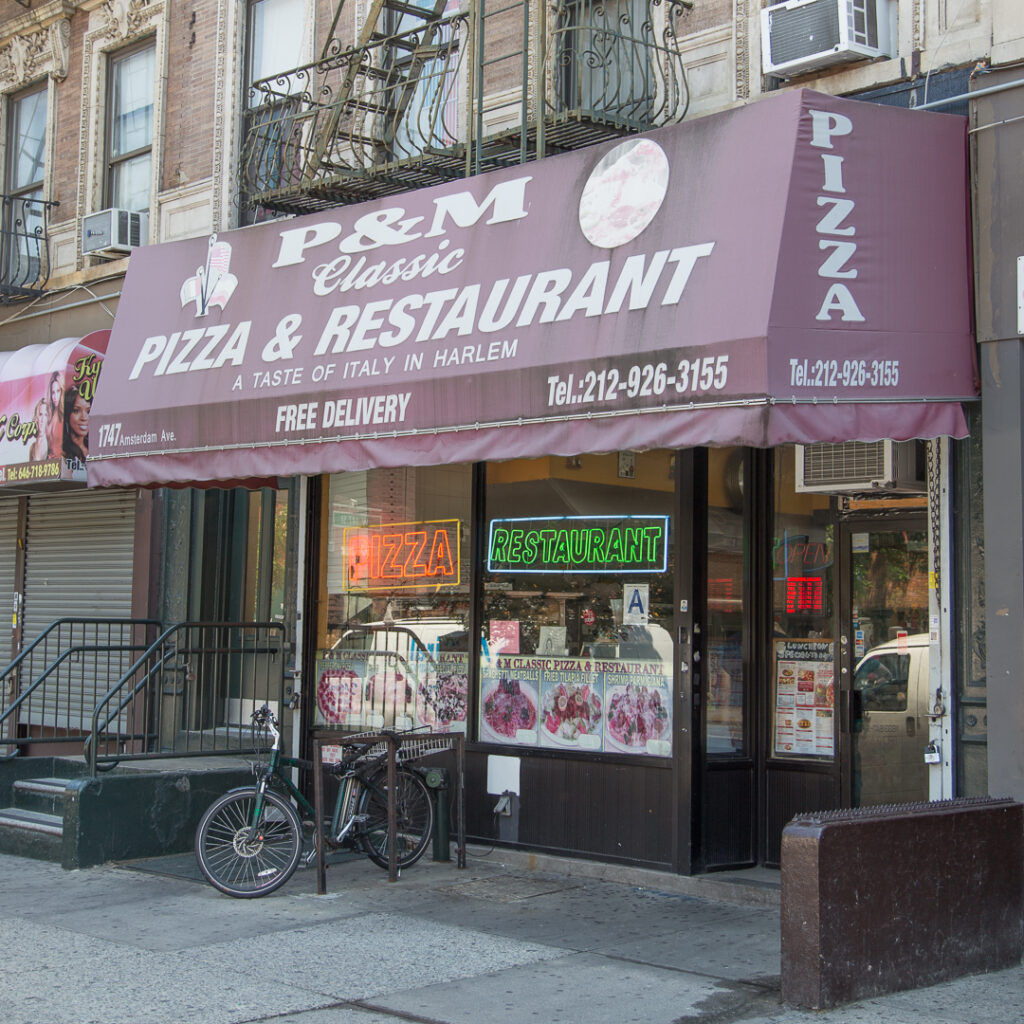 BEST pizza in Hamilton Heights, do yourself a favor and don't waste any time going anyplace else in the neighborhood. Great food, more than just pizza

Joe Castagna, customer
Walked by and was going to get a simple slice like I would at any cheap slice place. A gray haired Italian man gave me a quick hello as he continued shuffling about with the pizzas. I decided to opt-in for anything he recommended, lasagna, extra sauce, bread and I sat down to eat. I'm glad I did because after only being in NYC for a few months. The food here made me feel at home. Highly recommend. You'll leave feeling full and warm just like I did.

Daniel Braaten, customer
Dine-In
We do offer some dine-in seating if you would like to enjoy your food at its best – when it's hot and right out of the oven!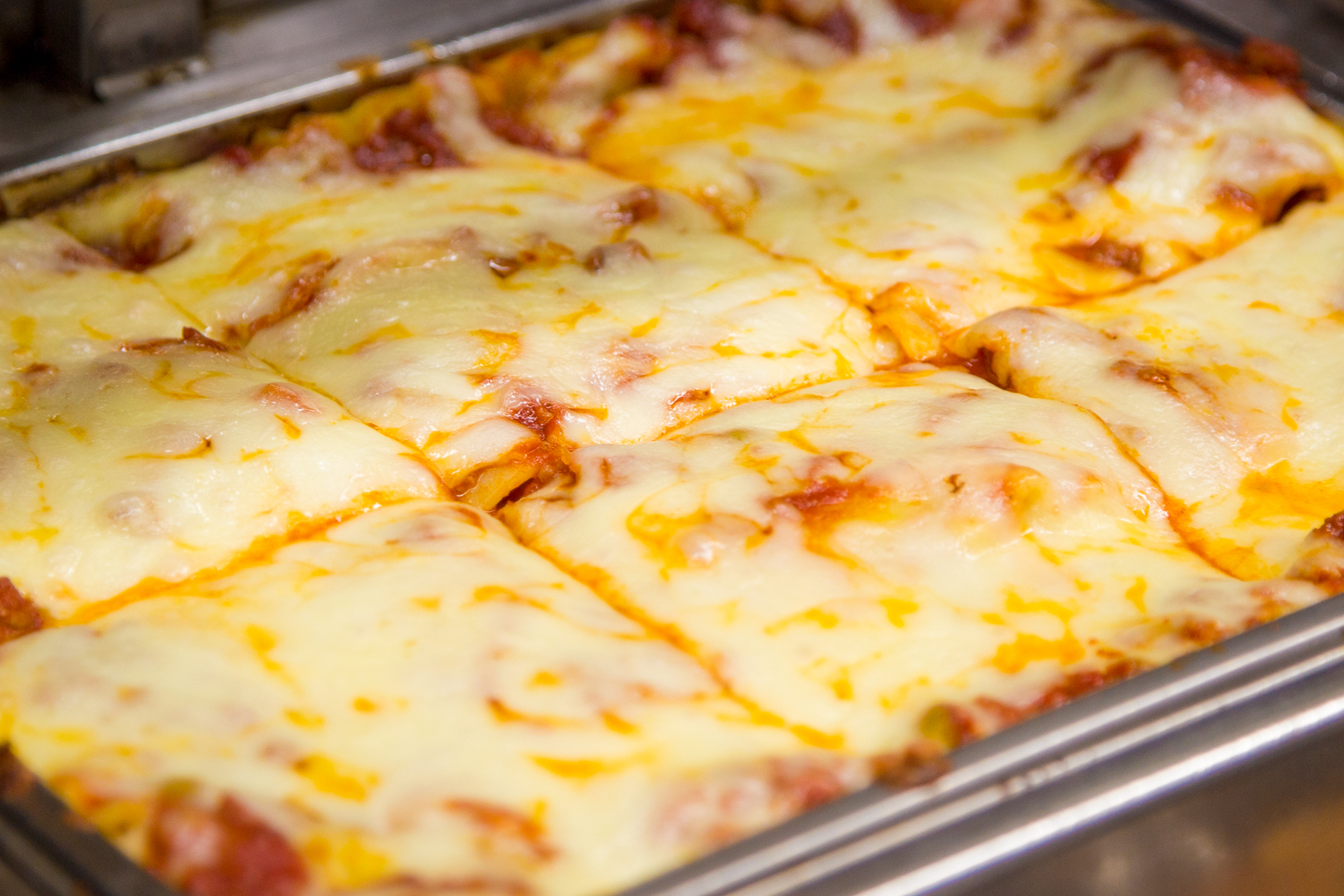 Catering
The P&M staff can cater food for your next meeting, party or special event.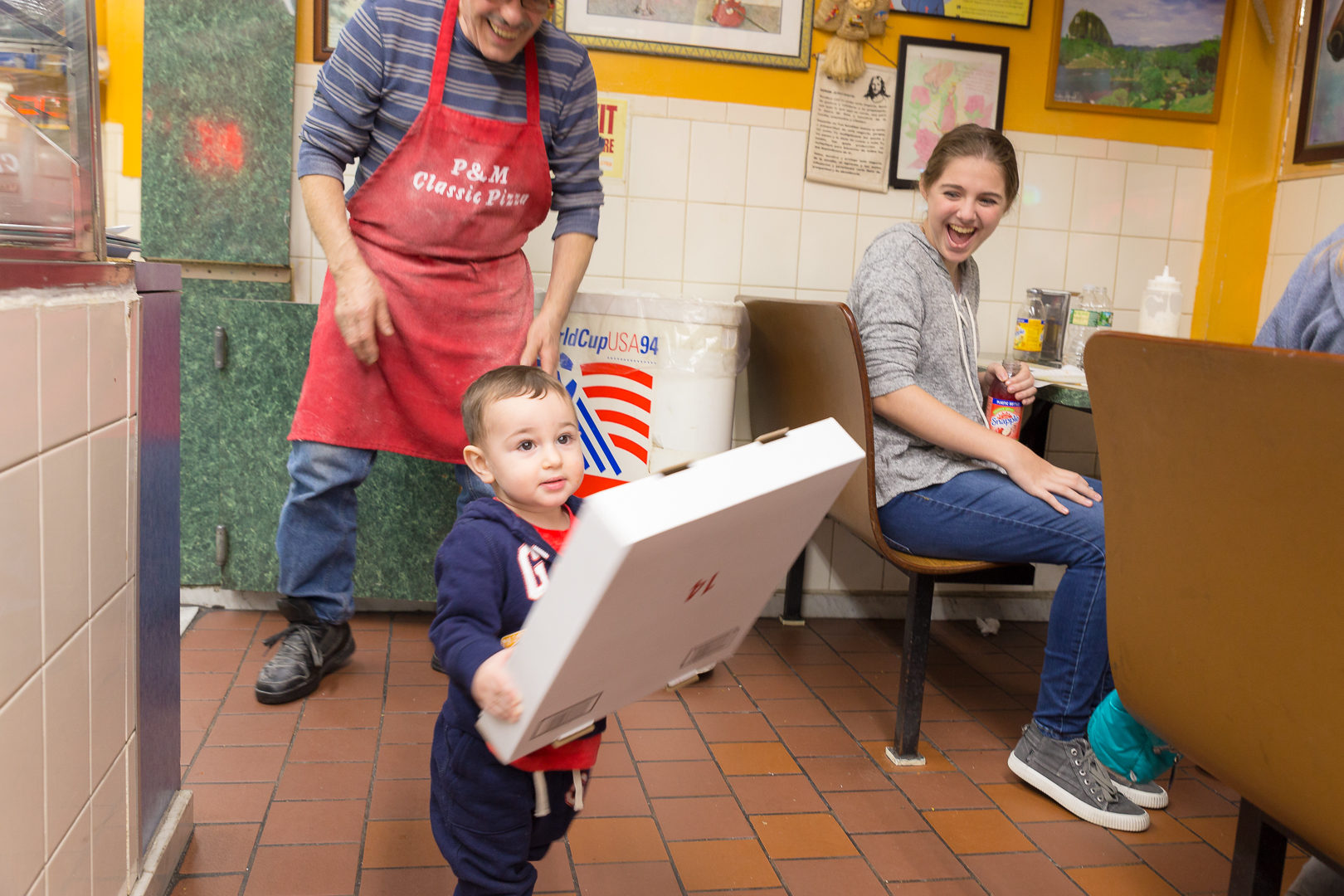 Delivery
You can savor our pizza, pastas, entrees and other specialties at home. We are just one single call away!